The Important of Having a Reliable HVAC System in the Chicagoland area.
Why Reliable HVAC System? Chicagoland and Des Plaines, Illinois are known for their cold and harsh winters, which is why it's essential to have a reliable heating and air conditioning system in your home or business.
Having a properly functioning HVAC system not only provides comfort and convenience but also helps to maintain good indoor air quality and can even lower your energy bills.
When it comes to HVAC services, choosing a professional and experienced HVAC contractor is crucial to ensure your system is installed, maintained, and repaired correctly.
In this article, we will discuss the importance of having a reliable HVAC system, the benefits of hiring professional HVAC contractors, and provide information on some of the best heating and air conditioning services and HVAC contractors in Des Plaines, Illinois.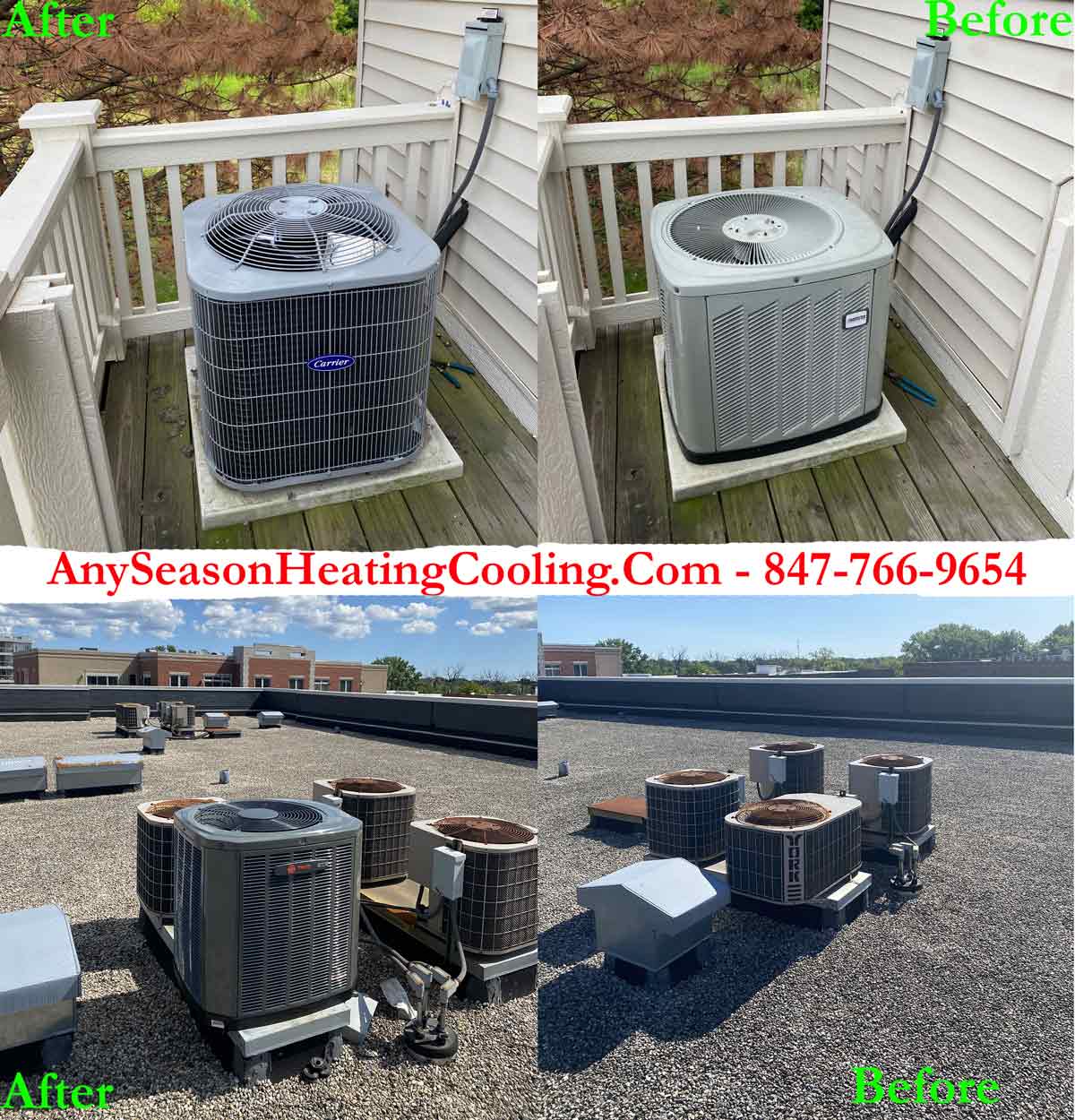 Why Is It Important to Have a Reliable HVAC System?
A reliable HVAC system is essential to maintaining a comfortable indoor environment all year round.
During the winter months, a well-functioning heating system will keep your home or business warm and cozy, while during the summer months, an efficient air conditioning system will keep you cool and comfortable.
Moreover, a reliable HVAC system helps to maintain good indoor air quality. Poor indoor air quality can cause respiratory problems, headaches, and other health issues.
A well-maintained HVAC system can help to prevent these problems by filtering out dust, pollen, and other airborne particles.
Finally, having a reliable HVAC system can also help to lower your energy bills. Energy-efficient systems are designed to consume less energy, reducing your monthly utility bills and saving you money in the long run.
Benefits of Hiring Professional HVAC Contractors
Hiring professional HVAC contractors such as Any Season Heating & Cooling has many benefits. First and foremost, a professional heating and cooling contractor has the experience and knowledge necessary to install, maintain, and repair HVAC systems correctly.
They will also be able to provide you with expert advice on choosing the right system for your needs, taking into consideration the size of your home or business, your budget, and your energy efficiency requirements.
Additionally, professional HVAC contractors are equipped with the necessary tools and equipment to carry out the job efficiently and effectively.
They will also have access to high-quality parts and materials to repair or replace any faulty components in your system.
Finally, professional HVAC contractors offer warranties on their work and parts, giving you peace of mind and protection against any potential problems that may arise in the future.
Best Heating and Air Conditioning Services and HVAC Contractors in Des Plaines, Illinois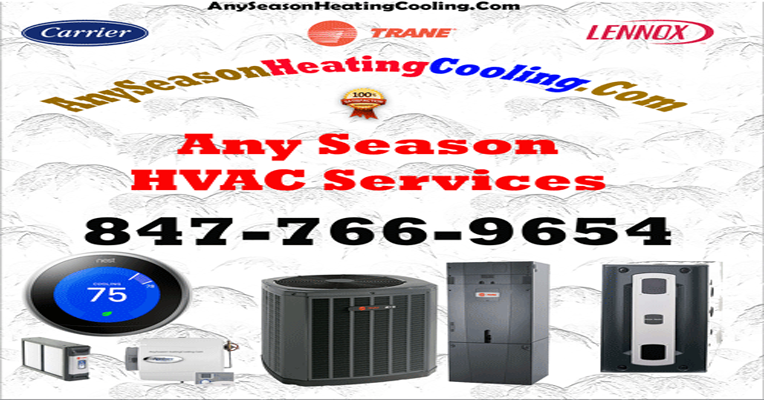 Any Season Heating & Cooling Inc.
Any Season Heating & Cooling is a family-owned and operated HVAC contractor with over 15 years of HVAC experience.
They offer a wide range of HVAC services, including installation, repair, and maintenance of heating and air conditioning systems.
Any Season Heating & Cooling is dedicated to providing their customers with high-quality workmanship and exceptional customer service.
Follow Us on Social Media: Google Maps | Facebook | Twitter | LinkedIn | Facebook