Reliable AC Maintenance – Air Conditioning Tune-up!
To have a working and reliable home AC system you must provide a yearly AC maintenance and AC check-up to ensure your Air conditioning system will not break or fail at the time you most need it.
Any Season Heating and Cooling provide a reliable AC maintenance and AC tune-up service for residential and commercial rooftop units, when our AC Tech inspects your AC system; he will inspect complete air conditioning circulation and parts to ensure that every part will stand the heating season.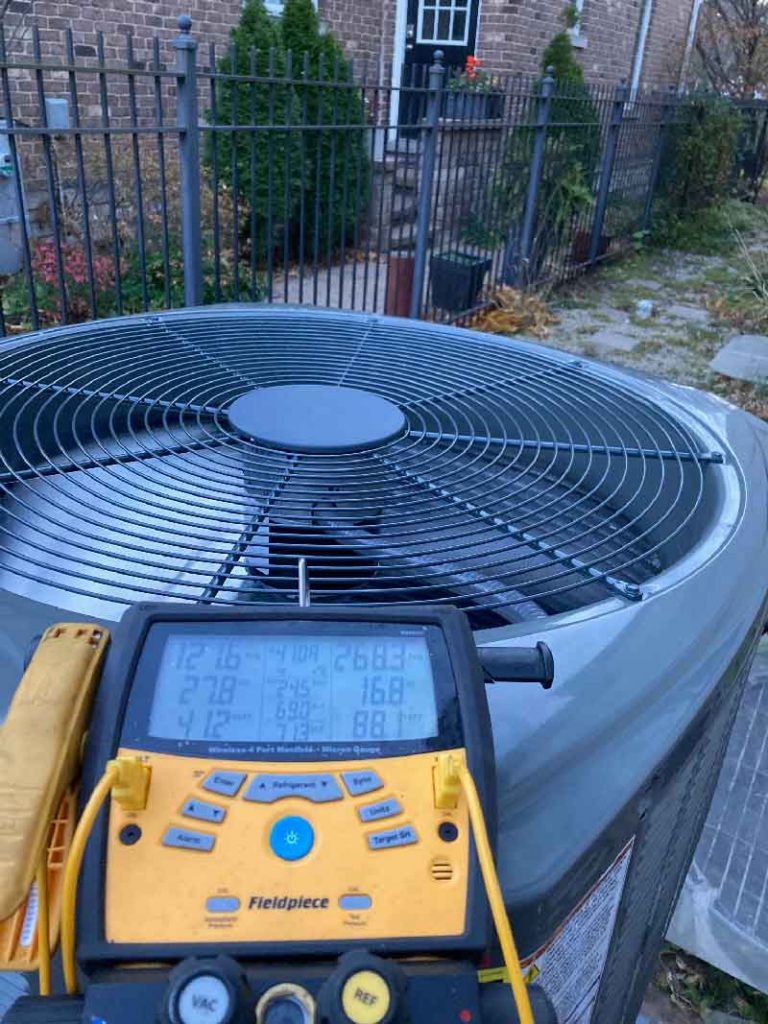 AC Tune-Up Checklist:
When We provide AC Check we will go through all your AC system parts from the furnace or AC air handler to the smallest parts, AC tune-up includes:
Visually Inspect AC Unit
Clean AC Components
Condenser Coil Cleaning: This directly increases AC efficiency and energy costs.
Inspect AC System DuctWork for Air Leaks
Check Blower Motor & Blower Wheel & Lubricate
Inspect AC Air Filter
Inspect Blower Motor Belt on Some Rooftop Units
Check refrigerant levels
Inspect all electrical switches and controls for safety
Lubricate Motors & Moving Parts.
Inspect Air Conditioning Compressor
Inspect Thermostat Operation
Inspection Condenser Parts: (Capacitors / Contactors / Relays / Valves)
Check for signs of refrigerants leaks or oil leaks
Inspect refrigerants lineset for damaged
Full AC Inspecting report and many more!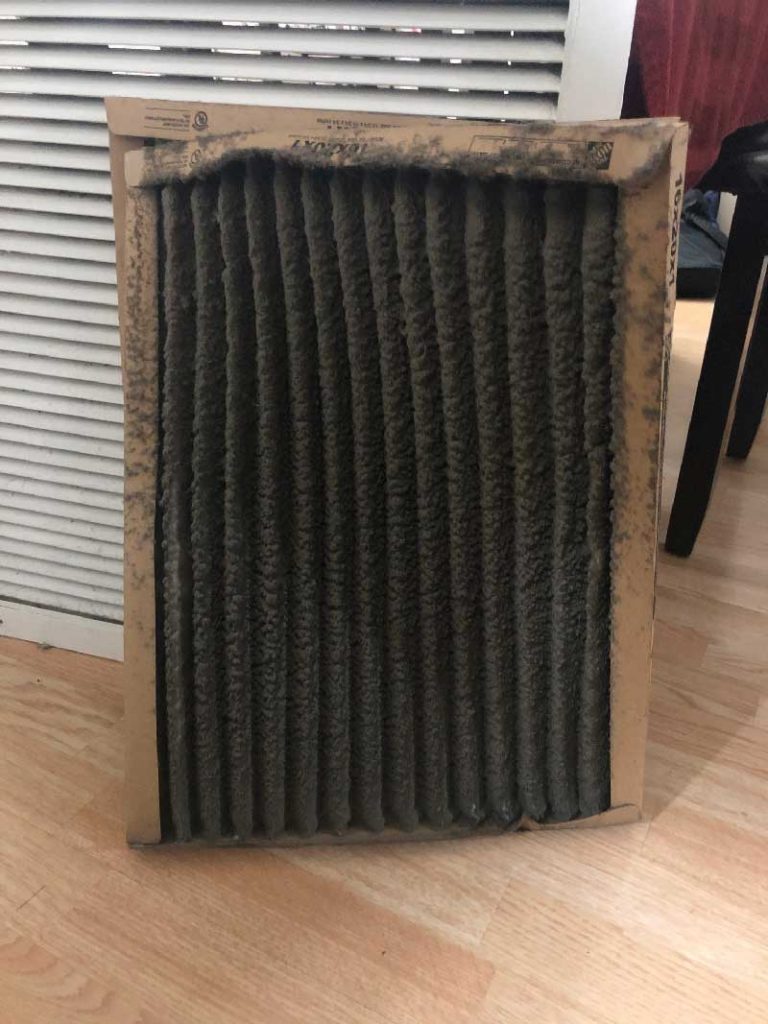 Why Air Conditioner Tune-Up or AC Maintenance?
AC Maintenance is highly recommended because the Air Conditioning unit has many moving parts and the AC system works under high pressure, one side of the system at the evaporator coil has the lowest pressure with temperatures around 32 F and the other side by the condenser where it exposes to sun and heat have a high pressure that can get to 450 psi with high temp around 90F to 140F.
This Air conditioner system will work mostly 24 hours for a few months nonstop, the commercial or home AC package has many electric and moving parts that may break if not cleaned or maintained.
For example condenser, coiler needs to be clean so air can circulate through, cool the coil, and help the coil release heat to the outdoor environment, dirty condenser coil will block air circulation and will make ac compressor and other ac parts work under extreme pressures that cause this part to fail, same happen when your furnace air filter or home AC filter became very dirty, it will block air circulation that makes refrigerant pressure rise up and it will cause to refrigerants leaks and other AC problems.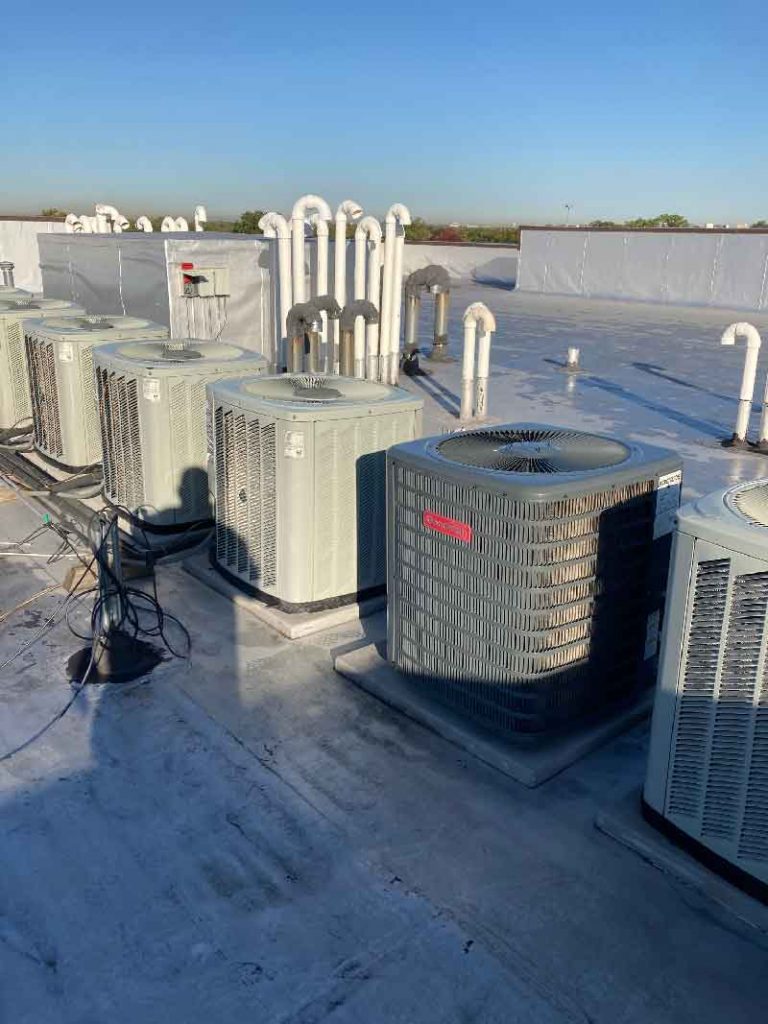 Commercial Rooftop Tune-up
The above mentioned can happen to both residential or commercial AC or rooftop units, but usually, rooftop AC units are located on top of buildings where there is no easy or limited access for frequency AC maintenance, so it's harder to replace the rooftop air filter and maintain it regularly.
And most rooftop units contain heat & air conditioning in one system "Rooftop Package" and many systems have few ac compressors, relays, and much-complicated systems so you do not want to mass with them.
Feel free to contact Any Season Heating & Cooling for all Commercial Rooftop Tune-up needs, we are expert, affordable and fast when you need us, as we are a licensed and Insured HVAC Company.