Chicagoland Best Furnace Installation Services
When it comes to keeping your home warm and comfortable during the chilly winter months, a reliable furnace is your best friend.
Proper furnace installation is a critical step in ensuring that your heating system functions efficiently and effectively.
In this comprehensive guide, we will explore the world of furnace installation, highlighting the expertise and reliability of Any Season Heating & Cooling, your trusted HVAC contractor.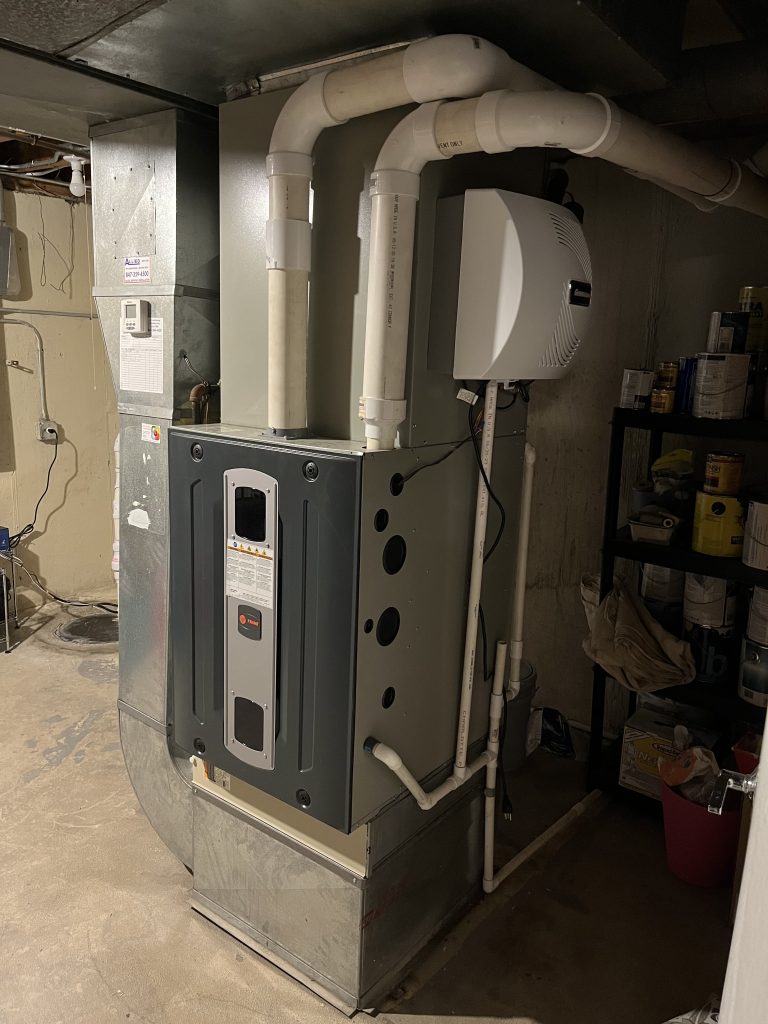 Table of Contents
The Importance of a Well-Installed Furnace
Choosing the Right Furnace
Pre-Installation Assessment
Professional Installation Matters
Efficient Ductwork Design
Safety Precautions During Installation
Quality Assurance and Testing
Benefits of Proper Furnace Installation
Cost Considerations
Environmental Impact
Maintenance and Longevity
Warranty Coverage
Finding the Right HVAC Contractor
Frequently Asked Questions (FAQs)
Conclusion: Invest in Comfort
1. The Importance of a Well-Installed Furnace
A well-installed furnace is the cornerstone of a warm and cozy home. It ensures that your heating system operates at peak performance, providing consistent heat while minimizing energy consumption.
2. Choosing the Right Furnace
Selecting the right furnace is crucial. Factors such as size, fuel type, and energy efficiency must be considered to meet your specific heating needs. Any Season Heating & Cooling offers expert guidance in making the right choice.
3. Pre-Installation Assessment
Before installation begins, a thorough assessment of your home's heating needs and existing infrastructure is conducted. This assessment is essential in determining the ideal furnace size and placement.
4. Professional HVAC Installation Matters
Professional furnace replacement is non-negotiable. It ensures that the unit is installed correctly, adhering to safety standards and local building codes.
5. Efficient Ductwork Design
Efficient ductwork design plays a pivotal role in furnace installation. Properly designed ducts distribute heat evenly throughout your home, eliminating cold spots.
6. Safety Precautions During Furnace Replacement
Safety is paramount during furnace installation. Professionals like Any Season Heating & Cooling take necessary precautions to safeguard against gas leaks and carbon monoxide exposure.
7. Quality Assurance and Testing
After installation, rigorous testing and quality checks are conducted to ensure that the furnace operates flawlessly, providing you with reliable heat.
8. Benefits of Proper Furnace Installation
Proper furnace installation leads to increased energy efficiency, lower utility bills, and improved indoor air quality. It also extends the lifespan of your heating system.
9. Cost Considerations
While investing in professional installation may seem like an added expense, it pays off in the long run through energy savings and reduced furnace repair costs.
10. Environmental Impact
By the EPA Energy-efficient furnaces have a smaller carbon footprint, contributing to a greener planet. Choosing an eco-friendly model can align with your environmental values.
11. Maintenance and Longevity
Regular maintenance is essential for the longevity of your furnace. Proper installation ensures that HVAC maintenance is more straightforward and effective.
12. Warranty Coverage
Many manufacturers offer extended warranties on furnaces that are professionally installed. This added protection can save you money on future repairs.
13. Finding the Right HVAC Contractor
Selecting the right contractor is crucial for a successful furnace installation. Look for experience, certifications, and customer reviews when making your choice.
14. Frequently Asked Questions (FAQs)
Q: How long does a typical furnace installation take?
The duration of a furnace replacement can vary depending on the complexity of the job. However, it usually takes 4 to 6 hours.
Q: Can I install a furnace myself?
It is not recommended to install a furnace yourself, as it requires specialized knowledge and skills. Professional installation ensures safety and compliance with regulations.
Q: Are there financing options available for furnace installation?
Contact us to discuss financing options to make furnace installation more affordable for homeowners.
Q: What is the expected lifespan of a well-maintained furnace?
With proper maintenance, a well-installed furnace can last 15 to 20 years or even longer.
Q: How can I improve the energy efficiency of my newly installed furnace?
Regular maintenance, timely air filter replacements, and setting your thermostat at an energy-efficient temperature can enhance furnace efficiency.
Invest in Comfort
Furnace installation is an investment in your comfort and well-being. When done correctly by professionals like Any Season Heating & Cooling, it ensures reliable heating, energy savings, and peace of mind during the coldest months.
Don't compromise on your warmth and comfort—choose professional furnace installation.
Follow Us on Social Media: Google Maps | Facebook | Twitter | LinkedIn | Facebook