Carrier HVAC Contractor Near me in the Chicago area
In the vibrant city of Chicago, where weather extremes are a part of everyday life, ensuring your home remains comfortable throughout the year is paramount.
When it comes to dependable and efficient heating and cooling solutions, Carrier stands as a hallmark of excellence. At Any Season Heating & Cooling Inc., we are dedicated to providing top-notch Carrier heating and cooling services in Chicago.
Let's explore how our services surpass the competition, delivering unparalleled comfort and peace of mind to our valued customers.
Unmatched Expertise – Carrier HVAC
Trustworthy Professionals Carrier HVAC Tech.
Our team comprises skilled and certified Carrier HVAC technicians who are well-versed in Carrier heating and cooling systems.
Any Season Heating & Cooling Inc. prides itself on our commitment to ongoing training, ensuring that our technicians stay updated with the latest industry advancements. When you choose us, you're choosing expertise you can rely on.
Comprehensive Carrier Systems Repairs
Is your Carrier furnace or air conditioner acting up? Count on us for swift and precise repairs. We understand that a malfunctioning HVAC system can disrupt your daily life.
Any Season Heating and cooling technicians arrive promptly, diagnose the issue accurately, and execute repairs efficiently, getting your system back in peak condition.
Carrier HVAC Installation Excellence
Tailored Solutions
Investing in a new Carrier heating or cooling system is a significant decision. We recognize that every home is unique, and one size does not fit all.
Our HVAC experts work closely with you to understand your specific requirements, ensuring that the Carrier HVAC system we install is tailored to your home's needs.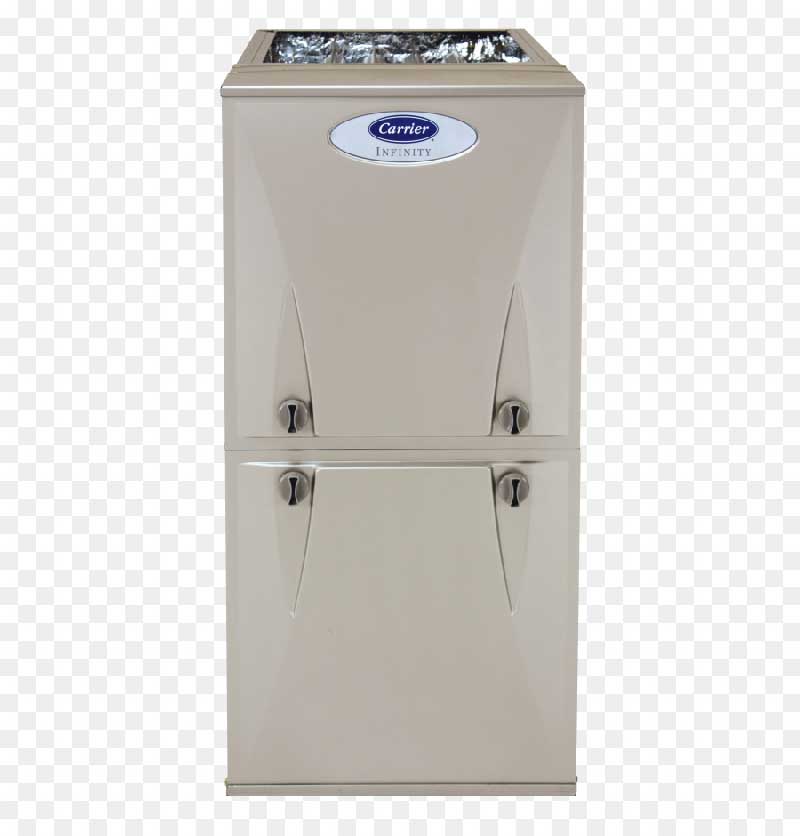 Energy Efficiency Carrier Equipment
Carrier systems are renowned for their energy efficiency. By choosing us for installation, you not only enjoy superior comfort but also reduce your energy bills.
Our installations adhere to industry best practices, maximizing the efficiency and lifespan of your Carrier HVAC equipment.
Carrier HVAC Maintenance for Longevity
Preventive Maintenance
Regular maintenance is the key to extending the lifespan of your Carrier furnace and air conditioner. We offer comprehensive Carrier HVAC maintenance plans to keep your system operating at peak efficiency year-round.
Our HVAC technicians conduct thorough inspections, address minor issues before they escalate, and provide you with a detailed report of the system's health.
Priority Service
As our valued customer, you receive priority service. When you need assistance, we make sure you're at the top of our list. Whether it's routine maintenance or urgent HVAC repairs, we're just a phone call away.
Customer Satisfaction
Transparent Pricing
We believe in transparent pricing. You won't encounter any hidden fees or surprises when you choose Any Season Heating & Cooling. Our quotes are detailed and competitive, ensuring that you receive the best value for your investment.
Testimonials
Don't just take our word for it. Our satisfied customers speak for us. Read their testimonials and discover why we are the preferred choice for Carrier heating and cooling services in Chicago.
Conclusion
When it comes to creating a comfortable and energy-efficient home environment, you deserve the best. At Any Season Heating & Cooling Inc., we are your trusted partner for Carrier heating and cooling services in Chicago.
Our commitment to expertise, tailored solutions, and customer satisfaction sets us apart. Contact us today to experience the excellence of Carrier HVAC systems and the dedication of our team.
Invest in your home's comfort with us. Choose Carrier. Choose Any Season Heating & Cooling Inc.